Welcome to Team

Do you have a question or concern?
Please contact us via email or call us at school.
706-935-2912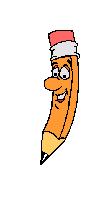 Math Homework
Math 4 Today &
Fact practice - Comes home each Thursday and is due on Wednesday.
ELA News:
Reading Goal: We all will become BETTER readers.

Reading Homework Months- Aug., Oct., Dec., Feb., Apr.
Comes home Monday and is returned Friday for self-checking.
Fluency as needed 3x/week
Writing Homework Months- Sep., Nov., Jan., Mar., May
Use the monthly prompt calendar to complete 3 writing assignments/week.